What did you do at Christmas Eve?
We made one inner box and replaced the damaged one for our customer, in 30 minutes.
So, what's special for making one inner box and replace a damaged one?
During transportation from factory to our warehouse, occasionally, some cartons got damaged. Inner box which holds products can also be damaged.
See, here is one:
We received 33 cartons before Christmas, one of the cartons were scratched badly. One inner box inside was severely damaged.
This is logistics. They are rough…. It's not workable to complain.
Usually, if time is enough, we contact suppliers to send us inner box if possible. Or we manage to get one somewhere (extremely hard to find a right size box because each product has unique size).
But this is Christmas, plus we simply don't have time because this shipment will leave our warehouse on the next day, to catch the weekly Mason Express Boat from Ningbo to Long Beach. If we miss this boat, we have to wait for another week.
What to do?
Easy, manually fixed the damaged inner box by tapping it.
Like this:
It's good hand repair work.
But, what if a customer buy a product with an inner box like this? What they will think about this repaired inner box? What they will do?
We don't know but we feel strange. Uncomfortable.
People may say: "Oh, come on. It's only ONE inner box. It doesn't matter!"
Unfortunately, for us, one problem is still a problem. One damaged inner box for a customer's shopping experience, maybe a big problem.
So, we make a new one.
We took this damaged box to our brother company who makes cardboard displays(UNI POP DISPLAYS), in 5 minutes. Our guys there were in Christmas party. But they managed to give us a new box in 15 minutes, with some Christmas gifts inside.
Measure: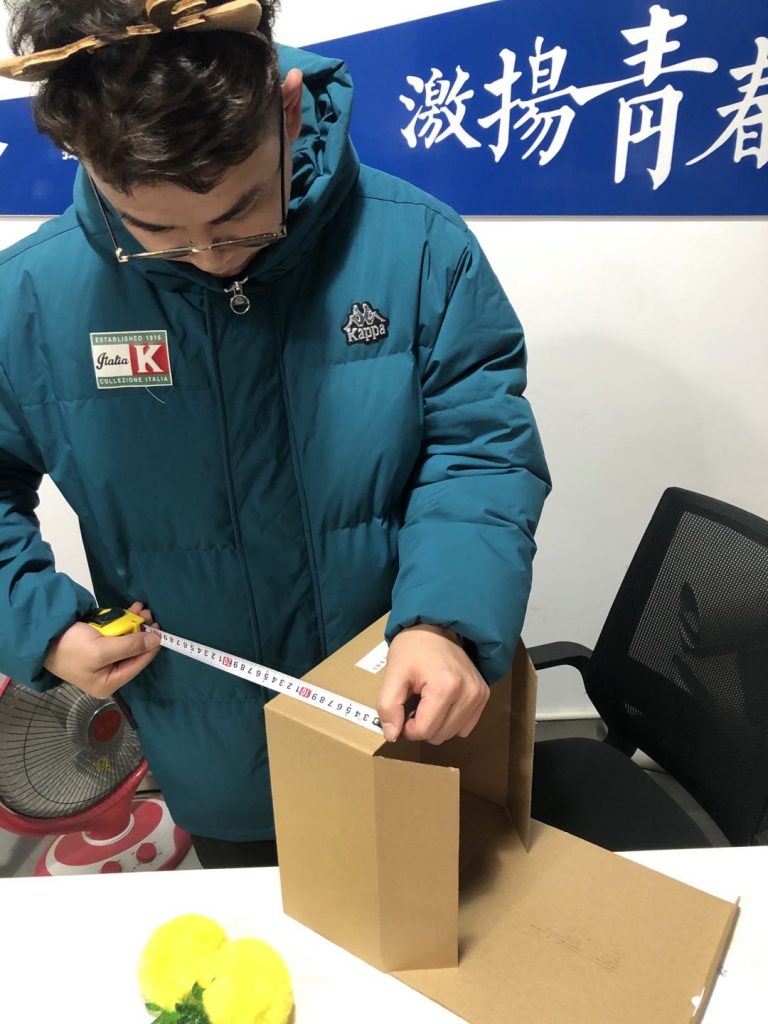 Design: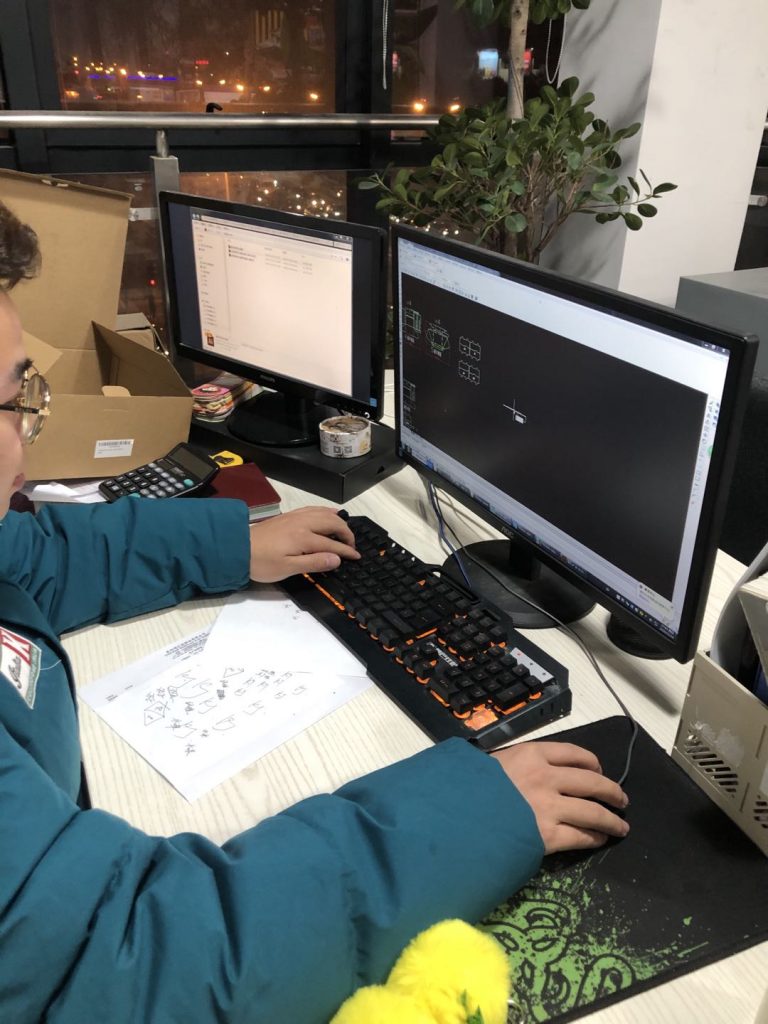 Cut:

Assemble:
Damaged box got replaced:
This is how our people work. I feel very happy :))
Am I too late to say: Merry Christmas ~?