Step 1: Send Products to A China Prep Center
The well-developed logistics system in China enables a China prep center receive shipments within 3 days from almost ANYWHERE in China. If the prep center is located in China eastern coastal cities like Shanghai, Ningbo, or its nearby region (called Yangtze River Delta), it can receive most shipments THE NEXT DAY.
Take Yiwu China(a small China eastern city with a big wholesale market) for example :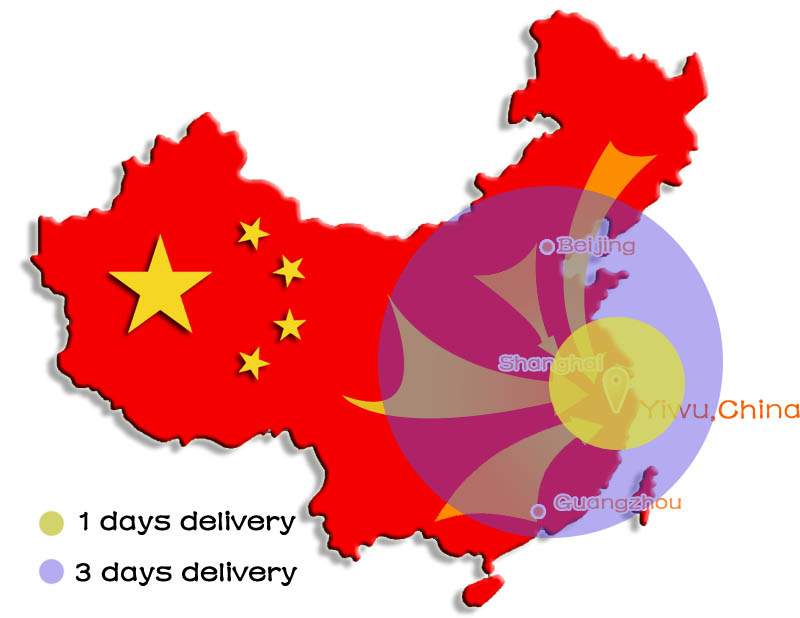 A prep center in Yiwu can receive most of China products in 3 days
You can see, Yiwu can receive most of China local shipments within 3 days. A prep center like this can receive small parcels, and big truck loads from anywhere in China EASILY.
Step 2: Prep Center Receive, Check, Report, Resolve
Prep center receives everything and check products condition. This is an initial check to see if any severe problems found. If no big issue, shipment received and signed. If major issue pops up, say 20% defectives or 100% wrong products, reject.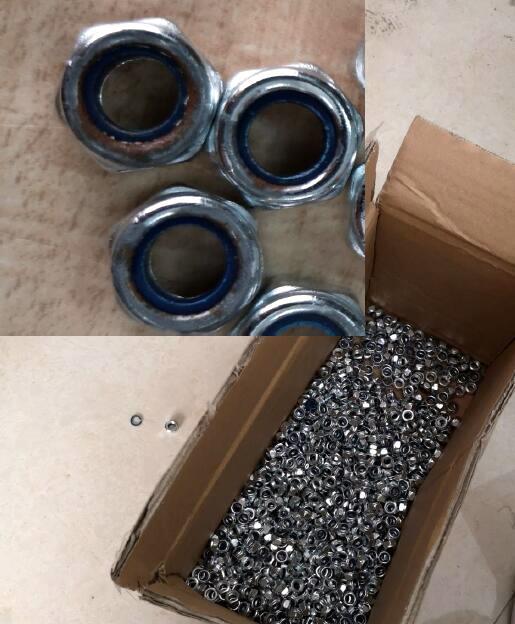 Buyers (Amazon sellers) is usually updated for each step, include costs involved, before moving to next step.
Step 3: Prep Center Repack (label, bundle, pack…)
Prep center repack according to Amazon sellers' requirements. This usually includes labeling, bundling, bagging, boxing … Amazon sellers provide design artwork, prep center provides package materials.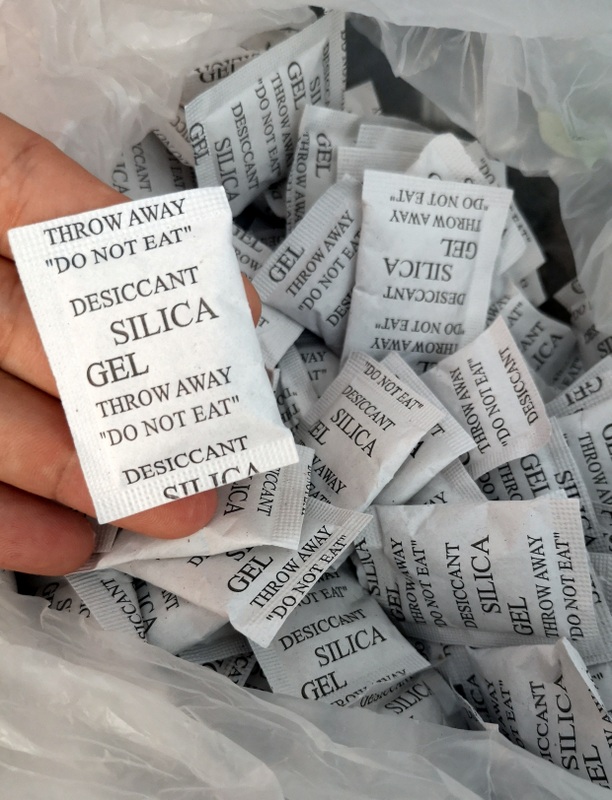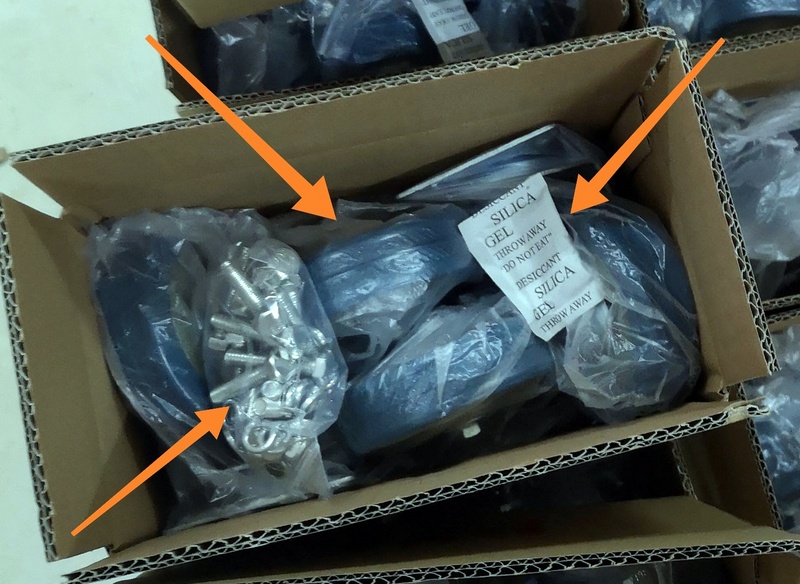 FBA labelled, ready to ship
Step 4: Prep Center Ship Out
The prep center ship out FULLY prepared products according to Amazon sellers requirements: by air, by sea, FCL, LCL, or courier… to Amazon warehouse or Seller's own warehouse.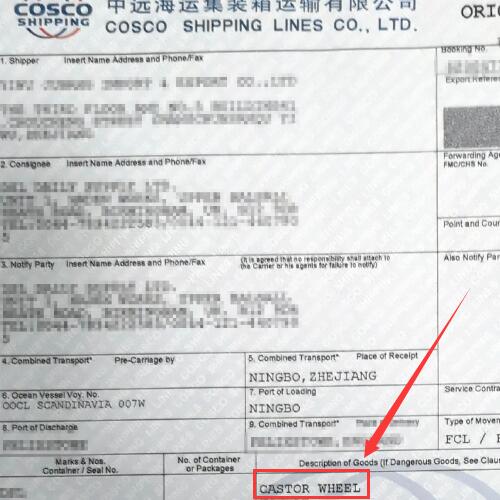 After receiving container, Amazon sellers will simply store or forward to Amazon FBA warehouse without any handling. This can SAVE LOTS OF COST.
Do you have Prep Requirement? Please leave comment below.